Houston area school districts show a wide disparity in graduation rates, according to the Children At Risk 2018 School Rankings.
Among independent school districts, rural districts possess the lowest and highest graduation rates.
Hardin ISD graduated an estimated 69.6% of its students while Danbury ISD graduated an estimated 96.2%.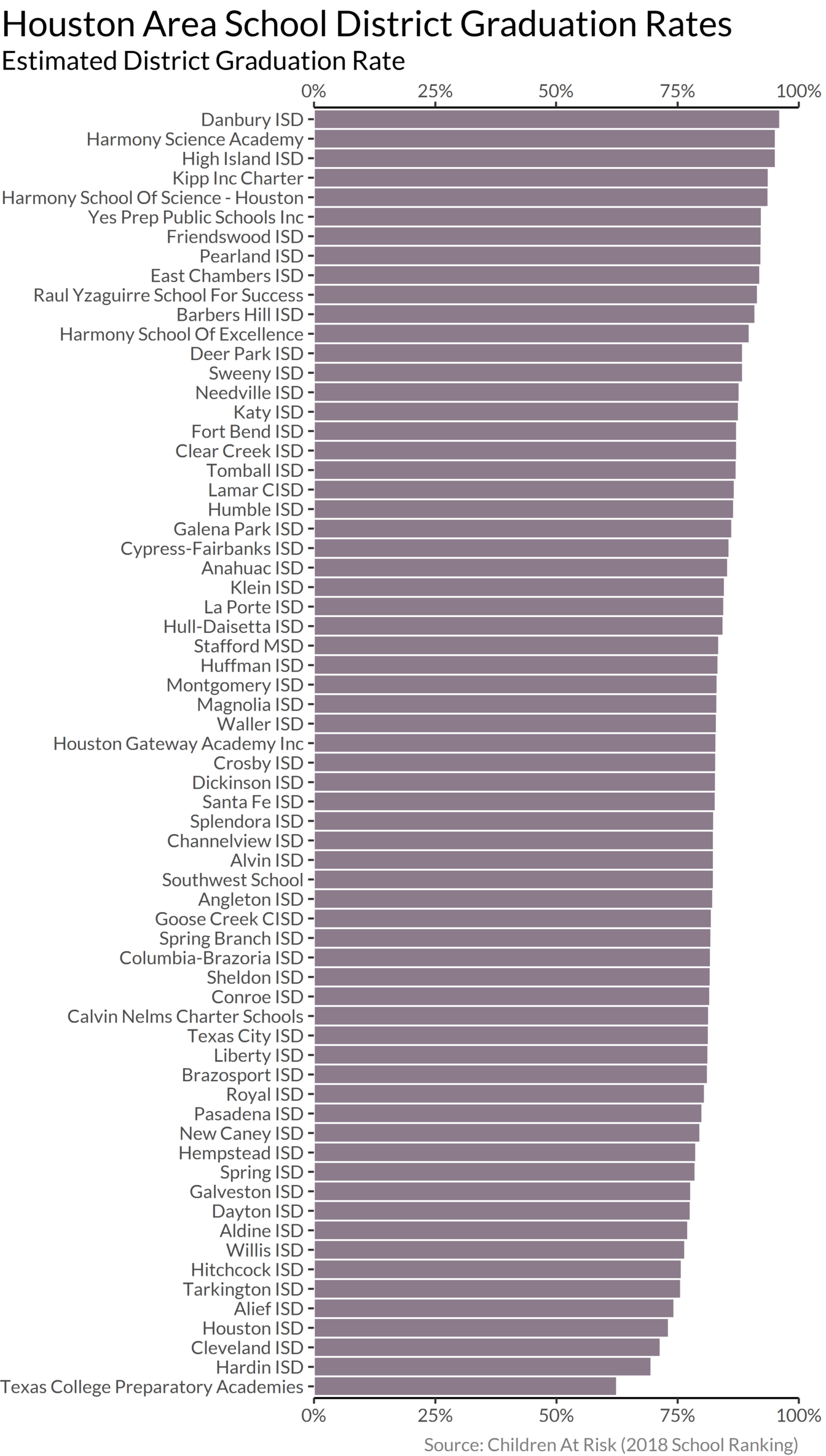 There is also a very clear correlation with the Children At Risk's grade ranking and graduation rates.
Outside of a couple outliers in the B+ and A grade, schools receiving a grade of F show the widest disparity in graduation rates among the various grades.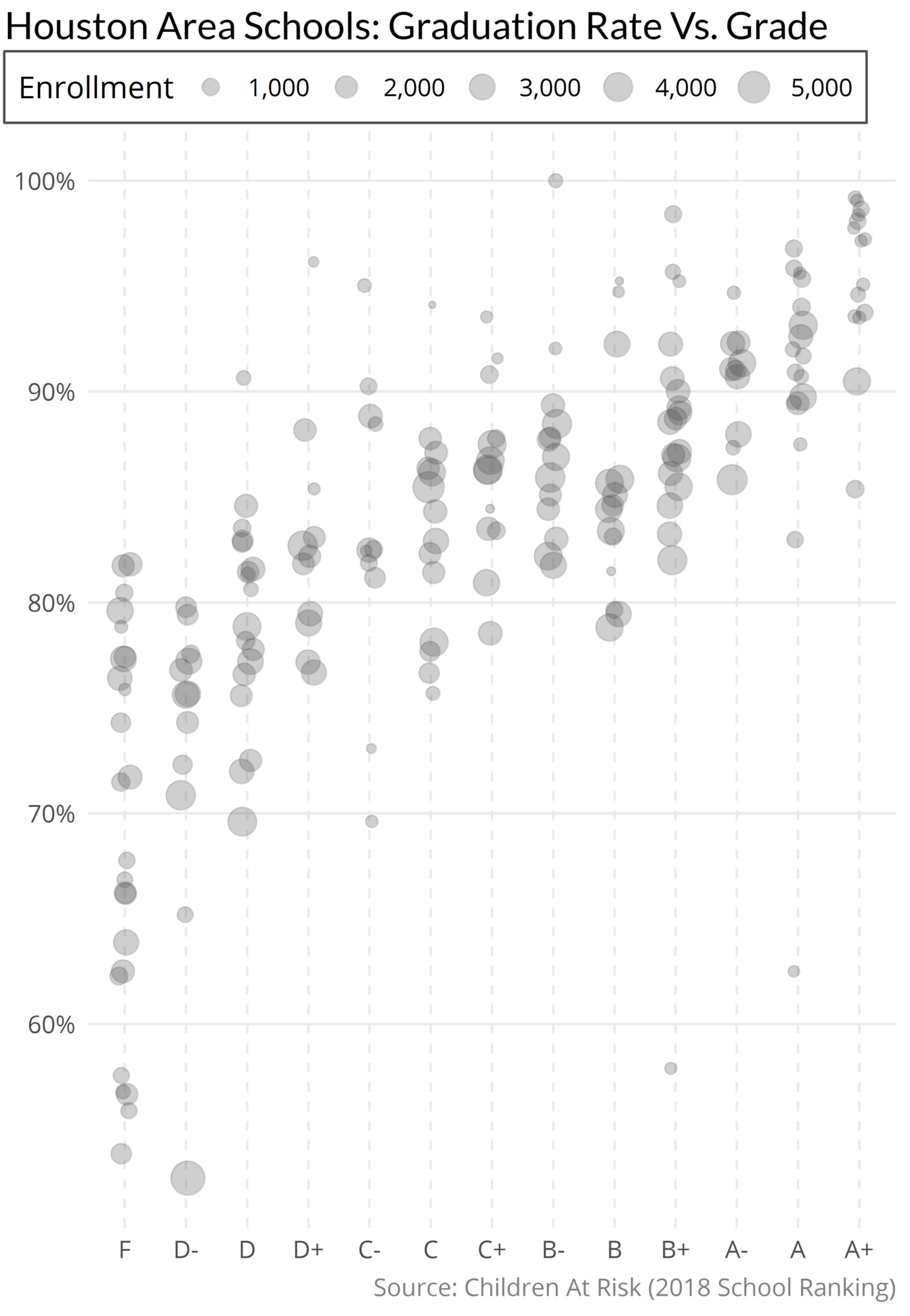 Among the top 20 largest school districts, Yes Prep Public Schools Inc. graduates the highest number of students.
However, the Houston area's largest school district, Houston ISD, graduates a mere 78.1% of its students.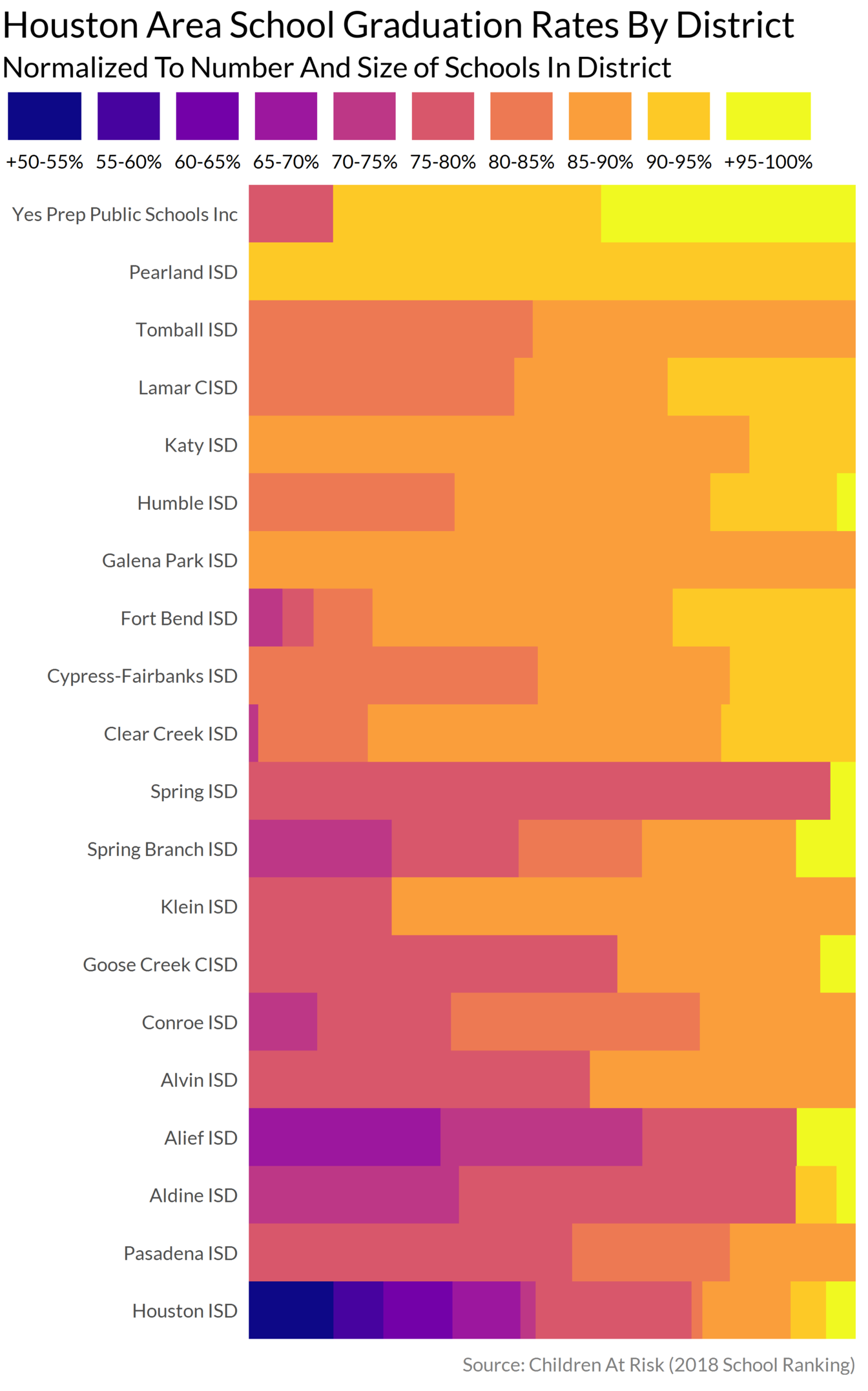 Overall, Houston area school districts have an average graduation rate of 83.4%.