The 2018 Children At Risk data reveals a startlingly trend: the declining quality of Houston area school districts.
The 20 largest Houston area school districts enroll nearly 1 million students – representing 81% of all Houston area enrolled students.
Since 2015, only 3 of the 20 largest districts have shown signs of improvement. That is according to the Children At Risk's C@R school grade – a measure of overall school quality.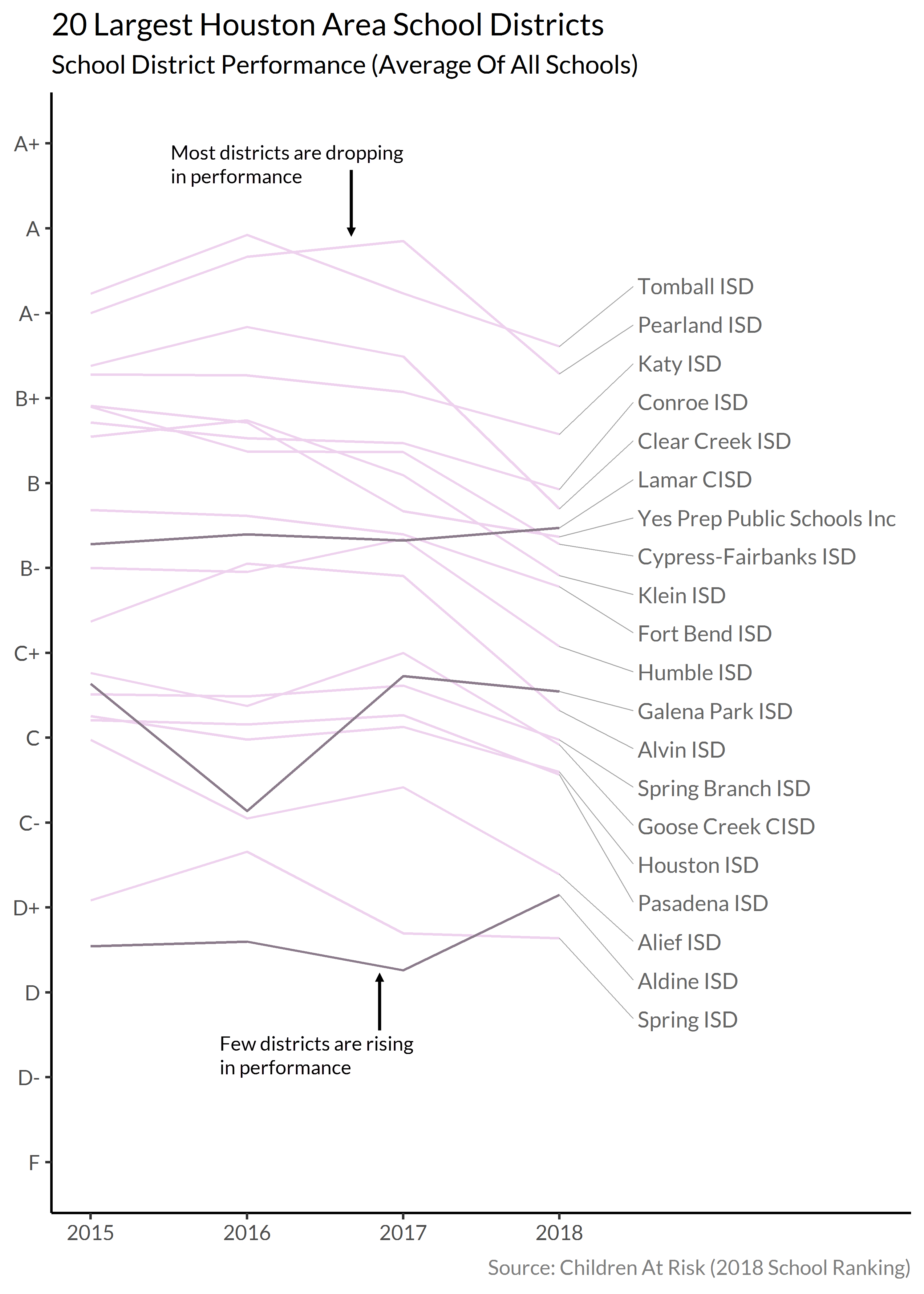 The three districts showing signs of improvement account for a mere 8.6% of all Houston area enrolled students.
Of the school districts not part of the 20 largest, only 26 of 67 showed signs of improvement – accounting for 7.1% of all enrolled students. (NOTE: 2 school districts received no grade and accounted for 0.1% of all enrolled students)
Improvement in school districts is needed, especially since 10 of the 20 largest districts have a majority of schools graded C+ or below, and 13 of the 20 largest districts have at least one failing school.
In Houston ISD, the problem with failing schools is profound – 67 of 274 schools (24%) are failing.
However, the situation among the largest 20 districts is the worst in Spring ISD which has the highest rate of failing schools at 33%. Those failing schools enroll an astounding 48% of the district's total students.
The school grades matter, too. At the school-level, there is an expected relationship between grade and SAT score: the higher the grade, the higher the SAT score.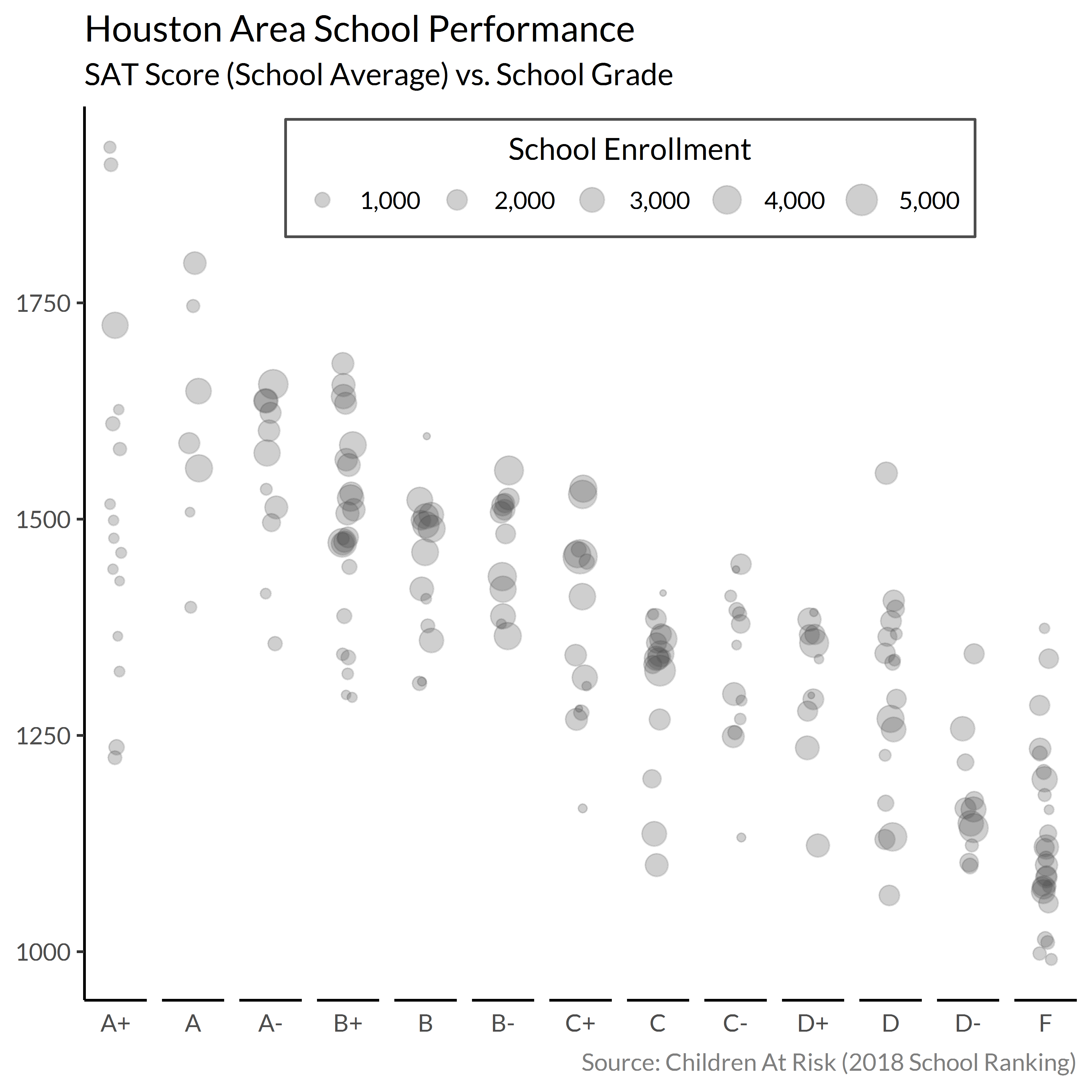 All but one school with a grade of D- or F failed to reach the Houston area average SAT score of 1369.
If the negative trend in Houston area school districts continues, a decline in average SAT score will very likely follow.